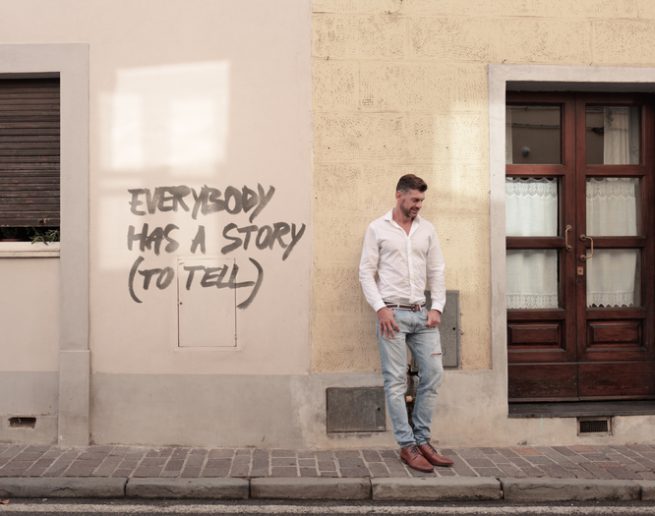 We all have stories worth telling. Be it our testimony for Jesus, the gospel story, or the awesome time we had with our friends last weekend, our stories help people walk in the shoes of others. It's fairly easy for us all to share about a fun time we had, or a current struggle we're experiencing in daily conversations, but writing them well is a different story! To help guide your writing and to help you create compelling stories, there are three words to remember: Inspire, Educate, and Navigate. Let's take a look at how these three work together to ensure more of your ministry updates get read using email as an example.
Inspire: First impressions either get noticed or ignored
Your supporters are busy so it's worth the effort to stop them in their tracks, get their attention, and keep them engaged through simple, thoughtful, and clear statements. The subject line to your email is very similar to a headline. The only difference is that they see your subject line first. So what can you do to bring them into your story? Inspire your reader with concepts that delight and build intrigue based on your email content. Below are some idea starters:
Create contrast: There is a darkness here, but a light is dawning
Put them in the moment: The air is thin at 18 thousand feet but worth every step
Make their mouth water: Savory aromas filled the marketplace as we prayed
Paint pictures in the mind: Hookah smoke rings clouded the room
Build mystery: Keeping fluency a secret saved lives today
Project urgency (sparingly): [URGENT] Prayers Needed!
Educate: It's the story within the story that captures the heart
The headlines we read everyday help us skim through the clutter until we find what stands out. Good headlines provide just enough reason to believe and reason to care to keep people reading. When we read a good headline and it draws us into the story, at that moment we're essentially giving the author permission to speak into our lives and educate us. As storytellers, we must earn permission to educate readers by inspiring them. Your headline is a quick summary of the story—it's the story within the story! It pulls out the best of what you have to offer and brings it to the forefront. Your headline opens the door guiding your reader into the village, the campus, or the marketplace where they get to meet your characters. Below are some thought starters:
Provide a sense of environment: Camels, turbans, and 50-mile-an-hour winds.
Build their curiosity: We were strangers, but she welcomed us in.
Bring them along the journey: A road to the world next door
Allude to challenges: No barriers will impede God's Mission
Borrow from C. S. Lewis: The greatest adventure is what lies ahead
Navigate: Rhythm, flow, and common vocabulary keep people engaged
The rhythm and flow of your words will either increase readability and comprehension or create confusion and delay. Take care to evaluate the rhythm of syllables within sentence structures as they build throughout your paragraphs. When you read aloud, you'll know when your content is too abrupt and choppy.
This is where pauses come into play. Let your reader breathe. Run-on sentences destroy comprehension so make sure to break up your sentences intentionally. It's the pauses that give readers time to assimilate your story, formulate their opinions, and find emotional connections to the lives that are changed through your ministry.
Your use of vocabulary will either carry the story or lose your audience. If you are careful with your words, you won't leave anyone in the dust. One way to honor your readers and increase comprehension is through the use of common vocabulary that anyone can understand. If you are mindful of your audience you will guide them well and never leave them behind.
Inspire, Educate, and Navigate: Practice over Perfection
When you inspire someone through your writing, in a subtle way they give you permission to educate them. When you inspire and educate your readers well, you're are able to navigate them into deeper engagement with your ministry, such as:
Clicking your "Read More" link to finish a story on your ministry's blog.

This is invaluable, especially when readers click to other stories, visit other pages on your site, and spend time learning about your mission and vision.

Answering your request to pray for the character in your story.

This gives you an intimate way to then send updates to that supporter and show that their prayers change things.

Answering a request to praying for you.
Answering your request to pray for them.
Clicking on your "Giving" link
These are all meaningful touchpoints with those who support you and pray for you. Your subject lines, headlines, and body copy will not always be perfect, but you can always strive to better inspire, educate and navigate your readers. Your stories are worth it.