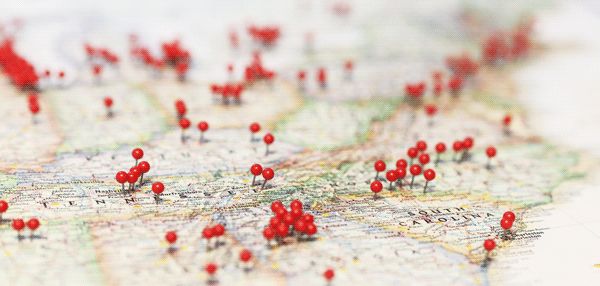 In ministry, our supporters are like a family. We have a common Father, we interact and communicate with them, share a common vision, pray for each other, and have obligations to each other. Family reunions are a way to gather distant relatives together who are willing to come together because of a family bond and often a central person like a grandparent who is the glue to bring everyone together. Similarly, ministry partner reunions are a great way to engage with your supporter family who may not have much in common but you, and their belief and support of your ministry.
My wife and I have been in full time ministry living on support now for 18 years, and the majority of our support is from New Jersey (where we have about 40 supporters). Our ministry has primarily been in California, Arkansas and now Peru, so we have to be very intentional to connect with our supporter family. It is impossible to see them all on a week or two visit. Given their own schedules and busyness, it would require a few months to visit each of the individually.
What we have done to remedy this not unique, but it helps.  We have mapped out our supporters on a geo-map to determine where they all live (most support raising software has this feature now). We then schedule consecutive dinner nights in 4 or 5 different cities near where they live; perhaps in the evenings on Wednesday, Thursday and Friday, and the afternoons on Saturday and Sunday. This gives them some flexibility to work around their busy schedules. We find a suitable location in each city, usually a buffet restaurant where they can serve themselves and eat well, one that might have a private room, and we reserve it.  We then send out formal invitations, nicely printed ones to each of our donors in that state, inviting them to attend one of our gatherings. We give the restaurant name and location, and require an RSVP by a certain date (so we can reserve the spots).
Each gathering is a casual one, with introductions and lots of "getting to know each other" beforehand. During the dinner my wife and I will share about what's going on in our ministry; stories, struggles, successes, and prayer requests. They often have lots of questions, which we take the time to answer. We sometimes bring little gifts to give them, and we honor and thank each of them for their partnership with us.
It seems that the passion and commitment to our ministry is contagious, as our supporters get to meet other supporters of our ministry. We have large gift donors and small gift donors alike attend.  Though nobody knows what amounts others are giving, they witness each other's interest and commitment to us and our ministry, and they gain a greater sense of being part of something bigger than just Dave and Liz Flynn.
Of course, we arrange with the restaurant in advance to cover the bill, one small way to bless them. The turns outs vary, from 5 to 15 people may show up. Yet over the course of the 4 – 5 days, we get to see the majority of our supporters in that state. Those who cannot make it we try to visit if we can, or we call them personally before we leave the state.
We have also asked supporters if they would be willing to host a "Dessert and Discussion Night" in their home. We have never lacked supporters willing to host.  We send out similar invitations, and bring the goodies. The host provides the tea and coffee. Those invited need to RSVP directly with that host family. It is more intimate than a restaurant, but serves the same purpose.
A common principle in business is to make clients feel as if they are your most important client. It's a good principle. In ministry, God would have us treat all of our supporters as if they are our most important supporter, with the same love and respect, regardless of the amount they give. While we continue to add new supporters, much of our support team has remained over the past 18 years, and I believe much of it is owed to these face to face gatherings over the years. While it takes time to coordinate and recruit to these events, remember that it is part of your job, it honors the relationship and their role in your ministry, it's worth the time and financial investment, and the fruit of your labor will be ministry partners who are like family.