Championing Biblical Fundraising and Empowering Leaders: 2018 Support Raising Leaders Conference
More than 300 support raising leaders from 110 Great Commission ministries recently gathered to discuss the number one obstacle that keeps missionaries from the field, and one of the top reasons people leave the field: raising financial support. Held in Feb. 6–9 in Orlando, Florida, the 2018 Support Raising Leaders Conference brought together support raising leaders, trainers, coaches, and their executive leadership to discuss how to cultivate a healthy, robust culture of personal support raising in their organizations. → Read more
Join us next time at the Support Raising Leaders Conference in October of 2019, and learn how to empower your staff in personal support raising.
FORMAT
KEYNOTE
SPEAKERS
We enlist gifted and diverse speakers from a variety of ministries who have decades of experience in support raising.
INFORMATIVE
WORKSHOPS
Breakout workshops are designed to help you go deeper into different leadership roles. A special series of workshops is also offered for new and veteran SRS Bootcamp Facilitators.
WORKING
LABS
Work alongside peers to tackle the problems we have in common.
OPPORTUNITIES FOR
NETWORKING
Build relationships with peers from other organizations seeking to lead, train, and coach their staff in support raising.
PILLARS
PILLAR 001
Create a healthy support raising DNA in your organization by discovering powerful building blocks that grow a long-term, robust fundraising vitality among your staff.
PILLAR 002
Construct a framework of essential policies, principles, practices, and personnel to effectively organize and guide your staff to consistently thrive in their support raising.
PILLAR 003
Identify the tools, resources, and strengths you need to take your support raising instruction to a new level, sharpening your skills by learning from other experts.
PILLAR 004
Develop a proficient team of knowledgeable and caring support raising mentors at every level of your organization to help your staff get fully funded—and stay there!
2018 SPEAKERS
STEVE
SHADRACH
Author
The God Ask
Founder
Support Raising Solutions
DENAIL
SPARKS
Director of Ministry Partnership Development
Every Nation Ministries
STEVE
DOUGLASS
President
Cru & Campus Crusade for Christ International
Dr. TODD
AHREND
International Director
The Traveling Team
DONNA
WILSON
Senior Fundraising Consultant
InterVarsity
SCOTT
MORTON
International Funding Coach
Navigators
EMCEE: AARON
BABYAR
President
Exago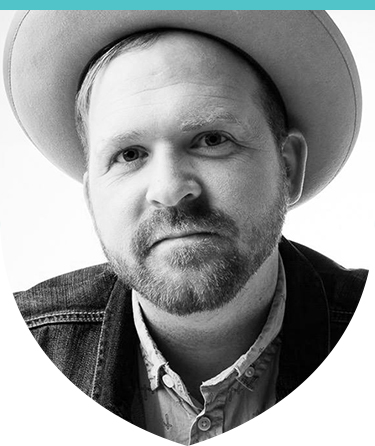 WORSHIP LEADER: JEREMY
VANDERLOOP
Recording Artist
2018 WORKSHOPS
Shape
Culture
Friend Raising: Lessons from a Lifetime
Betty Barnett, Youth With A Mission (YWAM)
Panel: How to Shift the Support Raising DNA of Your Ministry
Facilitated by Steve Shadrach, Center for Mission Mobilization
Panel: Executives: Modeling and Leading Your MPD Culture
Facilitated by Steve Shadrach, Center for Mission Mobilization
Biblical Foundations for Leaders and Funding Coaches
Scott Morton, Navigators
Panel: When and How to Gracefully Let Underfunded Staff Go
Facilitated by John Patton, Center for Mission Mobilization
Panel: Can Fully Funded in 4 to 6 Months be a Realistic Expectation? Yes!
Facilitated by Aaron Babyar, Exago
Building an MPD Culture that Empowers Ethnic Minorities
Jo Restuccia, Cru
Elevate
Training
Beyond Personal Support: How to Raise Team and Organizational Funding
Scott Morton, The Navigators
Personal Stewardship: Teaching Budgeting and Financial Management to Your Staff
Tim Howington, Freedom 5:one
Become a Master at Group Facilitation
Steve Shadrach, Center for Mission Mobilization
Fundraising in the Facebook Age
Brooke Barnes, The Navigators
Partnership Development for your Underfunded Veterans
Mike Osborn, Wycliffe Bible Translators
How to Help Your International Staff Become MPD Experts in Their Own Country
Mickey and Judy Booth, Cru
Raising Support in the Latin American Context
Dave Flynn, Center for Mission Mobilization
Adult Education: Best Practices in Group and Online Training
Erin Bergen, SIM USA
Build
Infrastructure
Help! I'm a One-person MPD Department!
Callie Buchholtz, TeachBeyond
Reports, Systems, and Dashboards to Keep Leaders in the Know
Kelton Hays, Center for Mission Mobilization
Panel: MPD Philosophies and Their Effect on Policies and Staff Expectations
Facilitated by John Patton, Center for Mission Mobilization
Does Your Support Goal Reflect God's Vision for Your Ministry?
Sandy Spangler, Cru
Multiply
Coaching
Coaching 101: Essential Skills for Fundraising Coaches
Russell Cooper, Tailored Fundraising Solutions
SRS Coaches Playbook: Create a Coaching Strategy and Team
Aaron Babyar and John Patton, Exago/Center for Mission Mobilization
Adapting MPD Coaching for Millennials
Ken Chi and Brooke Barnes, The Navigators
MPD in African-American Communities
Byron Johnson, Vision 9:38
Challenges for Women in MPD
Corrie Guckenberger, Back2Back